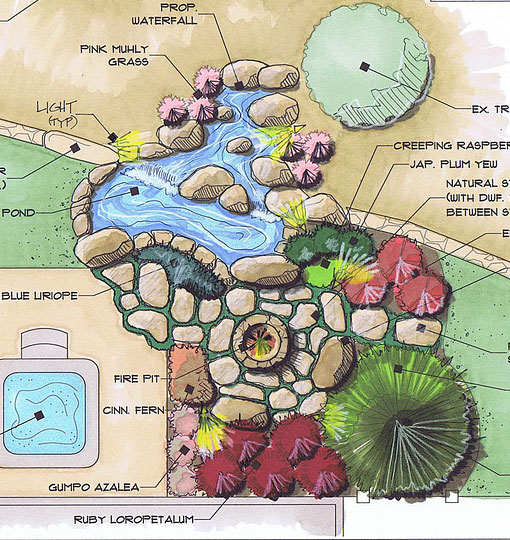 About
Acadia Design Group allows residential and commercial clients in and around Knoxville, TN to work directly with a multifaceted team of outdoor design professionals. Because each project is different—from the style to the scope of work—Acadia Design Group has the ability to assemble customized teams of full-time designers that will best be able to handle your project.
From stamped landscape architecture and complex drainage plans to the simplest of herb or 4-season garden plans, Acadia Design Group is distinct in their ability to handle a variety of jobs for homeowners and businesses alike.
Please browse our landscape design galleries for photos of recent work, and also please take a moment to meat the individuals who are ready to eager to assist with your design needs.
Acadia Design Group's ultimate goal is to work hand-in-hand with each individual in an effort to provide landscape and hardscape plans that suit your individual style and functionality requirements. From classic English yards to Japanese zen gardens, Acadia Design Group has the talent to create a successful landscape plan that suits your needs.